World BioEconomy Forum will arrange various events during the season 2021.
Main Forum will be arranged in September 2021. We will announce the location, format of it soon. We are still all surrounded by the Pandemic so we'd like keep you all safe and forum itself will be arranged in a responsible way. Forum themes will follow the agenda of the World BioEconomy Forum.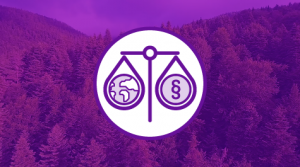 The Bioeconomy: People, Planet, Policies
Global Leaders and Financial World
Besides annual forum World Bioeconomy Forum will invite you to join for the World BioEconomy Roundtable, where we are talking with Circular Bioeconomy stakeholders on the selected themes.
The first World BioEconomy Roundtable, Bioproducts around us – Lessons from various value chains, will be held on 25 November 2020, at 1:00 – 3:00 PM CET. 
Bioproducts around us – Value Chains of various product areas
25 November 2020, 1:00 - 3:00 PM CET
Registration is now open